A full, good night's sleep should be possible for everyone
At Pharmacy Sleep Services, we believe that there is a better way to overcome Obstructive Sleep Apnoea (OSA) – a way that is simple, easy and provides real clinical benefits. Everyone deserves the opportunity to assess their sleepiness level, improve their quality of sleep and combat snoring and sleep apnoea.
In our experience talking to our pharmacies, what people need when they are faced with sleep apnoea symptoms is; simple, discreet sleep testing, a trusted solution, access to a wide range of industry-leading CPAP products, and ongoing face-to-face support. This is the Pharmacy Sleep Services Program.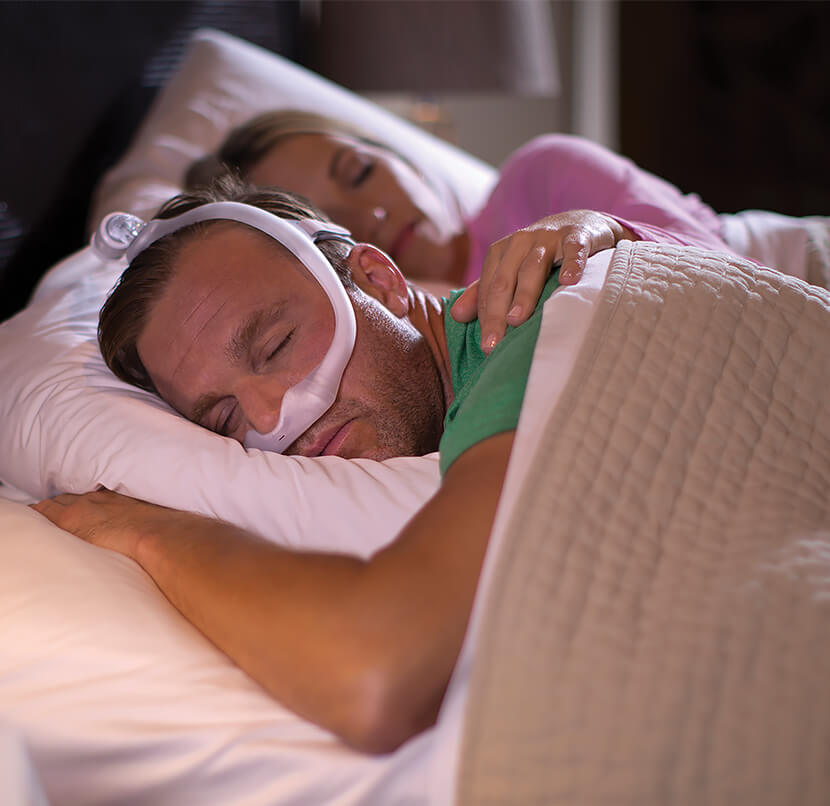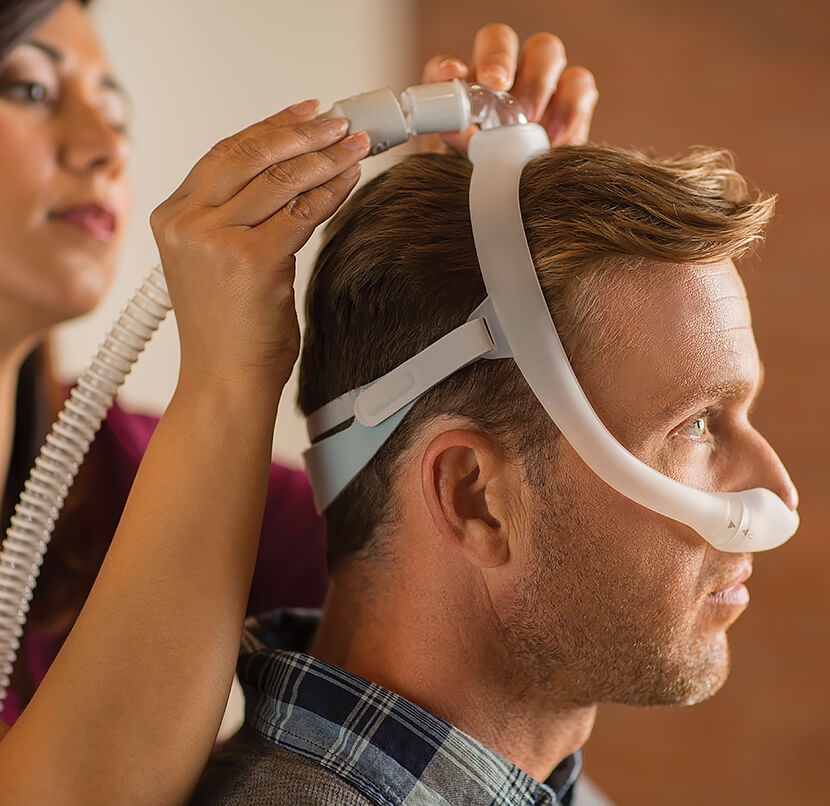 Our mission and what it means for you
Pharmacy Sleep Services was created with the goal of helping as many pharmacies help as many patients as possible overcome their obstructive sleep apnoea concerns with ease. Our mission still stands today. We aim to provide patients with easy access to the best available sleep apnoea solutions available in the market with personalised, local, face-to-face support every step of the way.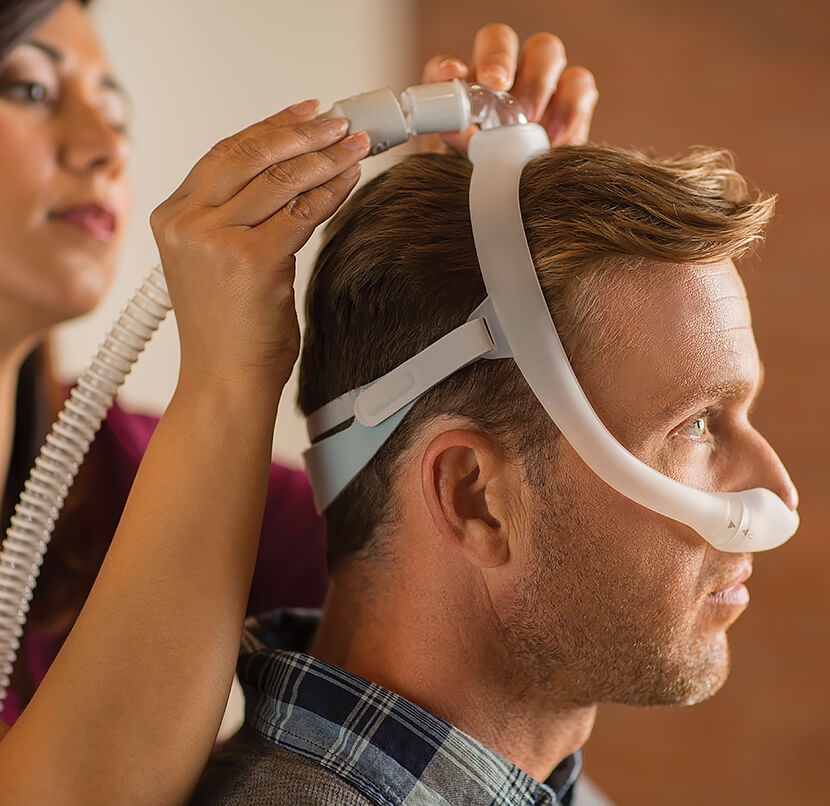 Continued improvement for excellent patient care
Since Pharmacy Sleep Services is run by reliable, trained, professional pharmacy partners, we spend our time improving our service and listening to the people who use it.
As a Philips Healthcare owned business, we are constantly staying up to date in obstructive sleep apnoea research and the latest CPAP therapy products and breakthroughs. Our findings are consistently reflected in our testing process, CPAP machine product offerings and online resources.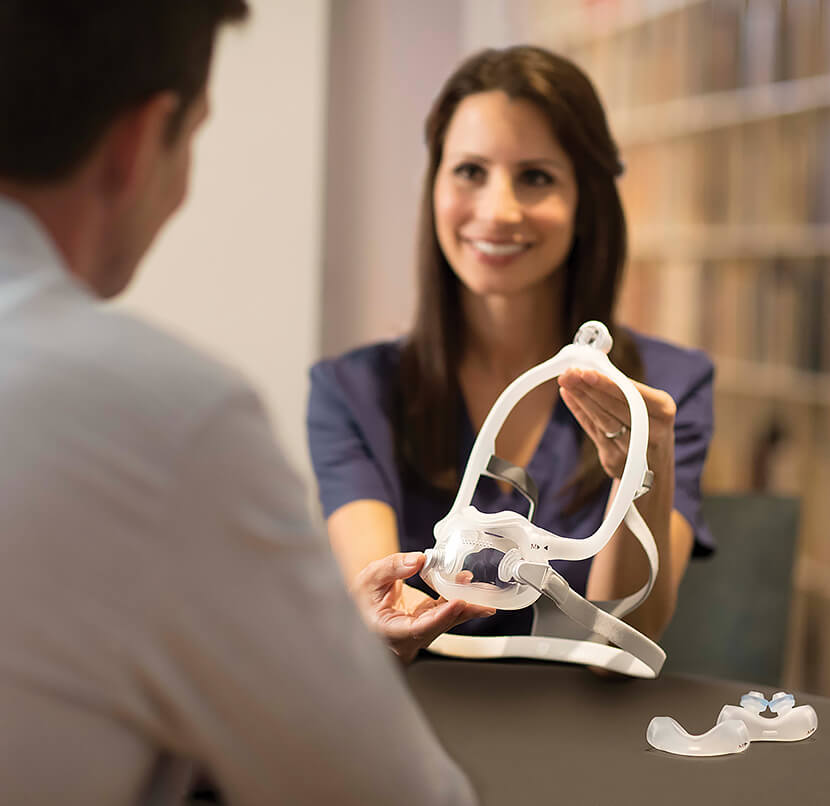 What the Pharmacy Sleep Services program can do for your pharmacy and sleep apnoea patients
The Pharmacy Sleep Services program offers pharmacies extensive hands-on staff training from initial patient screening and testing through to diagnosis, product trials as well as marketing and a dedicated Pharmacy Sleep Services Account Manager for you. We are always just a call away. The improvement of a patient's health is always our top priority.
We started with a single pharmacy-led program and have grown to build a network of over 700 pharmacies in Australia and New Zealand.
When patients take part in the Pharmacy Sleep Services program they can expect:
Easy, at-home sleep testing
Patients wear a Philips Alice NightOne diagnostic device overnight in the comfort of their home. The device is extremely simple to use and can be put on in just a few minutes.
No waitlist and no GP referral required
The Pharmacy Sleep Services program is a simple, quick and easy process. Patients can get screened for OSA and set up for sleep testing while they are already in store picking up a script.
Dedicated sleep apnoea consultant
You can also choose to assign one of your staff members to be your dedicated in-store expert on obstructive sleep apnoea. This helps your pharmacy's ability to discuss each patient's unique situation, recommend and send them home with the best possible equipment.
A tailored CPAP therapy trial
With Pharmacy Sleep Services training you will be able to find the right CPAP machine and mask for your patient that they can take home to trial for 4 full weeks. During this trial period patients will adapt to therapy and their lives will improve.
For the duration of your patients' testing, trial and beyond you will deepen your relationship with your patient by providing support and guidance on any questions, concerns or feedback.
We looked at a service that could really add value to patients. We chose Pharmacy Sleep Services because they were available to help in all aspects. Their staff have been excellent. We can't fault them in the years we've been with them.
Ben Kelland,

Pharmacist,
Aspley Day & Night Pharmacy, Aspley QLD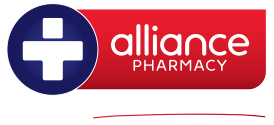 There are many elements I love about the program. Its helped to carry the business on and ensure our business viability, it has helped improve the professional satisfaction of my staff, they love the training that has been provided. Perhaps the greatest thing is of course the difference we make to people lives.
Samantha Kourtis,

Managing Partner,
Capital Chemist, Charnwood ACT

Pharmacy Sleep Services have given us a simple program that we can do in-pharmacy. People can walk into our store and ask 'can you help me?'. They don't have to make an appointment, they don't have to see a specialist, they don't have to stay overnight, they don't have to take time off work, they can see us.
Deb Landers,

Retail Manager,
Amcal Pharmacy, Springfield QLD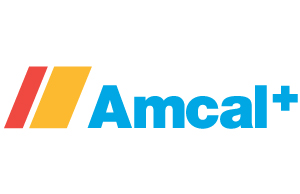 We identified obstructive sleep apnoea as a gap we were missing out on. We chose Pharmacy Sleep Services as it's a really quick turnaround time with the studies and patients can do it in their own home.
Compared to other health services we find it's a great partnership we have with Pharmacy Sleep Services.
Dean Lewellin,

Managing partner,
Terry White Chemmart Currimundi Markets